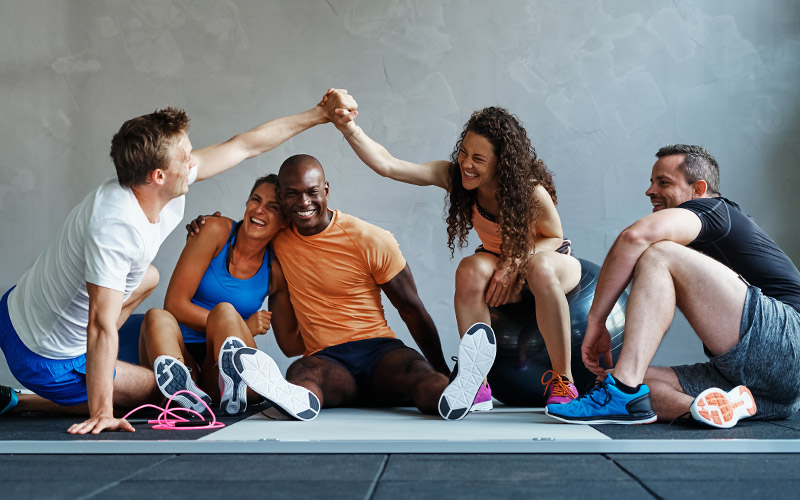 WE ARE EXCITED YOU ARE JOINING OUR KENNEDY CLUB FITNESS FAMILY!
You have two easy and simple membership plans to choose from for our Paso Robles and San Luis Obispo Clubs and three choices for our Paso Robles and Atascadero Clubs.
Unless you choose otherwise, your ONE membership gives you full Club access to all FOUR Kennedy Club Fitness locations.
MONTH-TO-MONTH, NO STRINGS ATTACHED
Perfect for the member who wants to 'try' the Club, is not sure how long they will remain committed or may be living temporarily in the area. This plan may be converted at any time to the Commit-to-Get-Fit (CTGF) Monthly Plan
COMMIT-TO-GET-FIT, MY STRINGS ARE ATTACHED
Commit-to-Get-Fit (CTGF) is our popular monthly plan with an annual commitment that affords you a lower monthly rate. CTGF is for the member who is confident about their commitment to their fitness lifestyle—and living life in SLO County for at least one year.
month-to-month single club access
The only difference between this plan and the Month-to-Month is the member has single club access to either KCF-Atascadero or KCF-Arroyo Grande for a slightly reduced monthly rate.
You may add your spouse and children to your membership plan at a discounted rate. For more information on our family 'add-on' rates and for other membership plan options, contact your Club for details here. 
You will have an opportunity to review your Online Membership Agreement prior to finalizing.
To join today, your payment will include your $49 enrollment fee (normally up to $99) and your plan's dues pro-rated to the nearest 1st of the month.  Your future monthly dues will be paid on the 1st of that month, and every month thereafter, unless you cancel your membership as outlined in your Online Membership Agreement.
1. Select MYSELF: Family Memberships are not available online. Contact your Club's Membership Team to join your family after you've joined!
2. Select your Home Club: Choose the Club that you will frequent the most as your Home Club.
3. Select your Membership Plan: Remember: Your choice of: Month-to-Month, Monthly CTGF (Commit-to-Get-Fit) Monthly Single Club Access (Atascadero & Arroyo Grande only).
4. Member Profile and Membership Online Agreement: You will be directed to complete both
5. Once completed and your dues to start your membership are paid—You are NOW a Kennedy Club Fitness member!
6. Watch for an email confirmation, a copy of your membership agreement and instructions to activate your membership today. Click on your Home Club below for hours of operation.
Questions?  Call us at 805-464-4100 or click here contact your Club directly
CANCELLATION RIGHTS: You, the buyer, may choose to cancel this agreement at any time prior to midnight of the fifth business day of Kennedy Club Fitness after the date of this agreement, excluding Sundays and holidays. To cancel this agreement, mail, email or deliver a signed and dated notice that states that you, the buyer, are canceling this agreement, or words of similar effect. The notice shall be sent via first-class mail, via email from an email address on file with Kennedy Club Fitness, or delivered in person to the Kennedy Club Fitness nearest you. For contact information, choose your Club here.