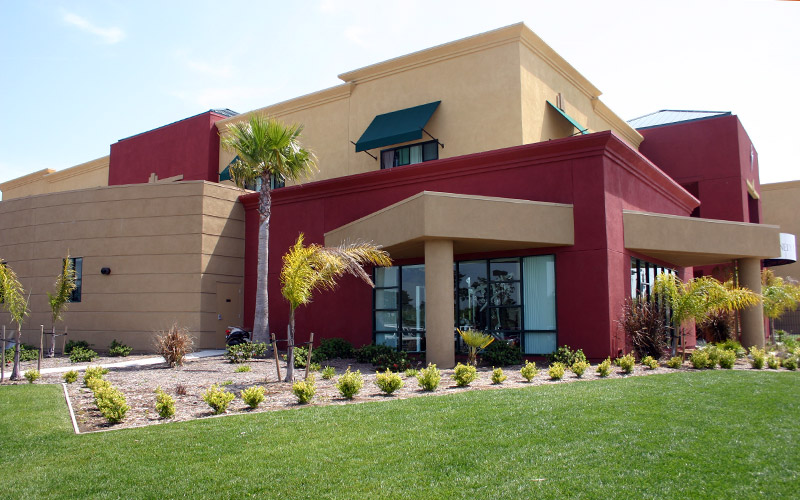 WELCOME to
SAN LUIS OBISPO
Nicole Guadarrama, General Manager
188 Tank Farm Road, San Luis Obispo CA
805-781-3488
nicolemg@kennedyclubs.com
Current Hours:
Monday-Thursday: 5:00am-9:00pm
Friday: 5:00am-8:00pm
Saturday: 8:00am-5:00pm
Sunday: 8:00am-5:00pm
Kennedy Club Fitness San Luis Obispo Multiplex boasts over 50,000 sq. ft. of the latest cardiovascular and strength-training equipment, a variety of indoor and outdoor group exercise classes each week, and effective aquatic, functional training, and weight loss programs.  It's no wonder Kennedy Club Fitness continues to be voted the #1 Health Club in San Luis Obispo County every year!
Our goal every day is to engage, energize, and inspire our members to reach their health and fitness goals.  It's all about providing an excellent experience, a clean environment, a lot of variety, and the best customer service we can offer.
ISSA Certified Personal Trainer specializing in Senior Fitness, Strength Training, Balance and Coordination, and Core Training.
NASM Certified Personal Trainer and Nutritionist. John specializes in Metabolism and Digestion-based Nutrition Programming, Clean Eating, and Ketogenesis Dieting.
ACE and CORE Certified Master Trainer and Nutritionist. Barb has a Masters in Exercise Psychology and specializes in CORE and Injury Recovery.
NASM Certified Personal Trainer. Vijay specializes in Training, Power Lifting, Body Building, Olympic Lifting, Muscle Development, Mobility, and Strength and Conditioning.
NASM Certified Personal Trainer. Jake specializes in Muscle Development, Resistance Training, Weight Loss/Weight Gain, and Performance Enhancement.
ACE Certified Personal Trainer. Brandon specializes in Strenth Training, Sport-Specific Training, Muscle Development, and Weight Loss.