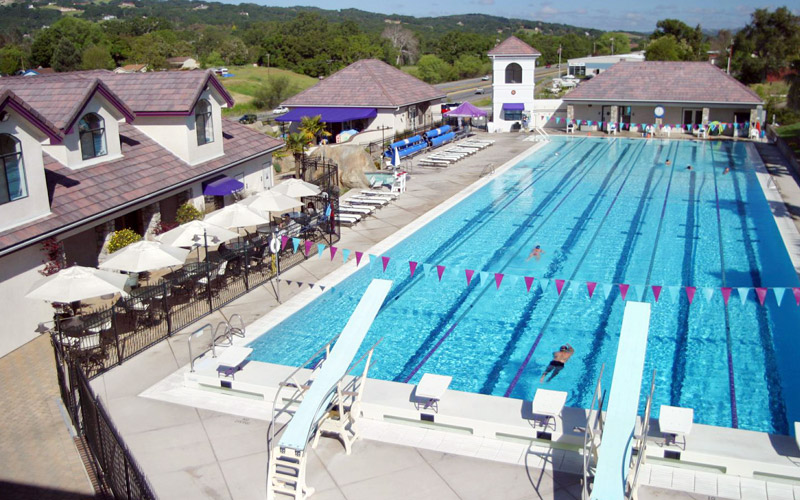 Sean Kennedy, General Manager
3534 El Camino Real, Atascadero CA
805-466-6775
ataservice@kennedyclubs.com
Current Hours:
Monday-Friday: 5:00am-8:00pm
Saturday:  8:00am-5:00pm
Sunday: 8:00am-2:00pm
*Check your neighborhood Club to see additional hours. Holiday hours may vary. Call Club for details*
Kennedy Club Fitness-Atascadero 'OG' was the first of what evolved to four club locations in San Luis Obispo County, California. Kevin and Barb Kennedy opened 'Kennedy Nautilus' in 1981, with one life-cycle, twelve pieces of Nautilus equipment and a stereo for music. One move, three expansions and a new brand, Kennedy Club Fitness-Atascadero is not just 'Nautilus' equipment anymore.
With over 30,000 sq. ft. of strength and cardiovascular machines, group training and exercise studios, a beautiful outdoor 50-meter pool complex, Kennedy Club Fitness engages, energizes and inspires all members to reach their health and fitness goals.
Says Sean Kennedy, General Manager and son of Kevin and Barb Kennedy, "I literally grew up in the Atascadero Club and the members are like family to me. Many have been with us since the beginning and now their children and even grandchildren call Kennedy Club Fitness-Atascadero their 'fitness' home. It makes me happy to do all I can to keep things updated and innovative so members never tire of their experience here".
Today Kennedy Club Fitness serves the health and fitness needs of over 16,000 San Luis Obispo County residents. Kennedy Club Fitness is the only health club in the county with multiple locations: Paso Robles, Atascadero, San Luis Obispo and Arroyo Grande.
Kennedy Club Fitness-Atascadero does have some thing for every body!