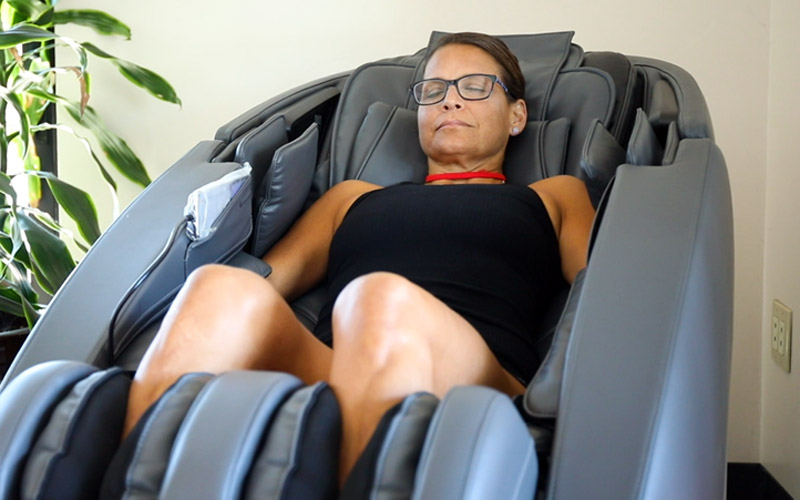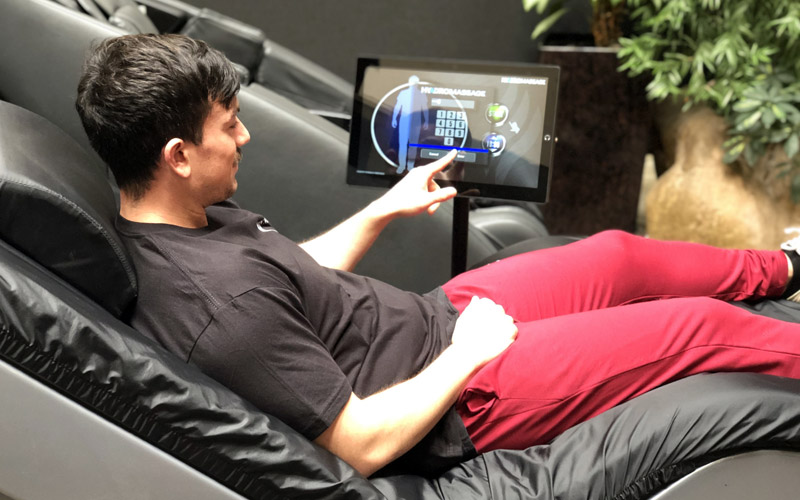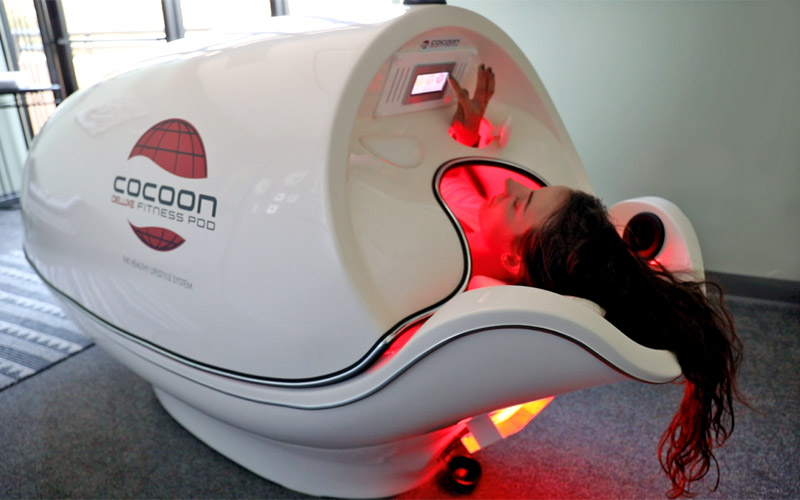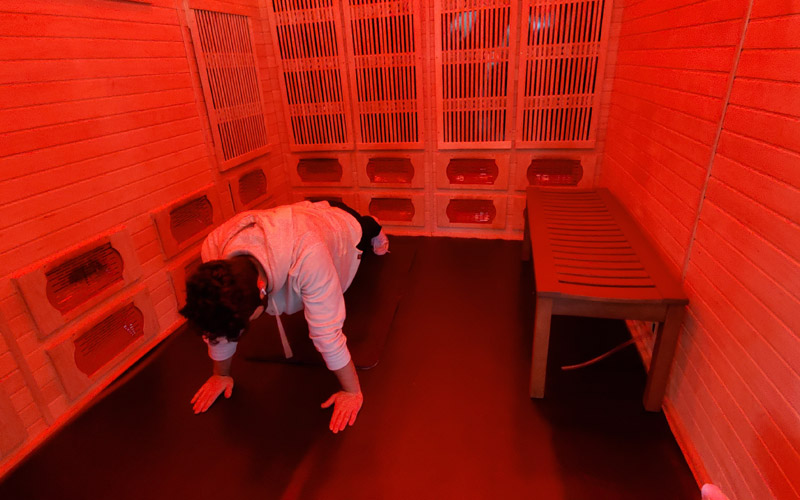 -ZONE RECOVERY/ relaxation CENTERS
For only $19/month added to your membership, you will have unlimited access to HydroMassage, Acupressure Compression Chair, Cocoon Wellness Pod, and the RedFit Room
WHY IS RECOVERY IMPORTANT?
Building recovery time into any training program is essential! Exercise causes muscle tissue breakdown, fluid loss, and the depletion of energy stores. Recovery time allows tissue repair to occur and energy stores to be replenished. K-Zone Recovery/Relaxation Centers will assist you with your post-workout cool-down, reduce levels of stress and anxiety, increase circulation and healing, and significantly reduce muscle soreness, lactic acid build-up, and tension.
HydroMassage (offered at all Club locations): The Hydro Massage bed (or chair!) is a dry, full body massage system using pressurized water. Feel the immediate benefits of the traveling jet system, which can be easily customized to put pressure exactly where you need it most. Benefits range from pain reduction and improved circulation, to relief from stress and anxiety.

Acupressure Compression Sport Massage Chair

 

(offered at all Club locations)

: 

The Novo XT2 captivates with its unibody design, delivering 3D massage along the entire length of the spine. Indulge in 35 programs, including full body immersion, deep tissue, & an effective collection of therapeutic relaxation and recovery programs.

Cocoon Wellness Pro

 

(offered at Atascadero and Arroyo Grande Club locations)

: 

The Cocoon Wellness Pro with Himalayan Salt Therapy is a personal infrared sauna pod that massages with heated vibration. This pod will help you lose or maintain weight, promote healthy perspiration, assist in firming, toning, and improving physical fitness, and provide relaxation and stress management.

'RedFit' Room (o

ffered at the San Luis Obispo Club location

): 

Our infrared sauna uses light to heat your body. This means a lower temperature to penetrate your body at a higher level (120-140 degrees). A traditional sauna uses heat to warm the air around you, while infrared saunas heat your body directly. Benefits include joint and muscle pain relief, weight loss, lowered blood pressure, improved circulation, and more!

BEMER Chair (offered at the Paso Robles location):

BEMER devices are designed to increase local blood circulation in healthy muscles and stimulate muscles in order to improve and facilitate performance. BEMER can enhance nutrient and oxygen delivery, blood flow, muscle conditioning and strength, performance, and more!