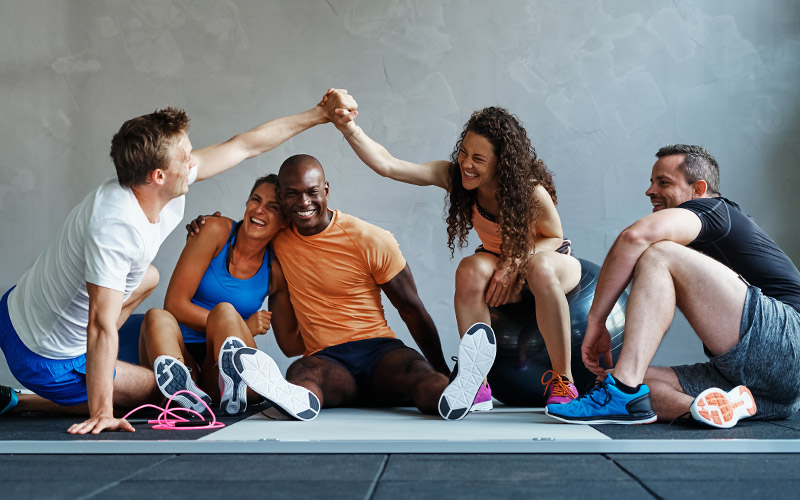 *All new members receive a $50 KCF gift card. Contact the Club nearest you for details. Restrictions may apply.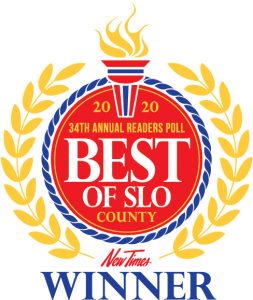 NOTE: COVID-19 UPDATE: With the recent roll-back from Stage 3 to Stage 2, Fitness Centers/Gyms may continue to operate OUTDOOR activities only.  Our CLUBS ARE OPEN, with outdoor fitness equipment, classes and pool access.  Click on your area of interest  to see details.  Remember to also check your closest neighborhood  KCF for additional hours and offerings.
Voted the #1 Health Club by San Luis Obispo County residents every year, we are privileged to serve the health and fitness needs of our community since 1981. Come in and find YOUR reason to 'K'!
THE KENNEDY CLUB FITNESS MEMBERSHIP
WHAT'S INCLUDED:
Access to all four club locations: Paso Robles, Atascadero, San Luis Obispo and Arroyo Grande.*
Use of all cardiovascular and strength-training equipment, group fitness and aquatic classes, lap swimming, whirlpool, steam, sauna, locker facilities and more
Over 300 Group Fitness classes each week, between all four locations at no extra charge
Thorough and complete fitness orientation sessions with a certified personal trainer to help you with a  safe and smart start
Consistent follow-up by our dedicated staff to encourage your success in reaching your health and fitness goals
'Member Only' events, specials and discounts
ALSO AVAILABLE:
Individual personal and small group training with certified Personal Trainers
Nutrition Counseling
Kidz Club Play Centers
K-Zone Recovery/Relaxation centers with infrared Cocoons, 'Red-Fit' room; HydroMassage, Sports Compression Chairs and more
Chiropractic and Massage
*Single Club Option also available for KCF-Atascadero and Arroyo Grande
Changes to your membership account may not be requested through the website. Contact your club's Member Services Department Monday-Friday 9am to 6pm. For questions concerning your membership, contact us or click on KENNEDY FAQ for more information.
CANCELLATION RIGHTS:  You, the buyer, may choose to cancel this agreement at any time prior to midnight of the fifth business day of Kennedy Club Fitness after the date of this agreement, excluding Sundays and holidays.  To cancel this agreement, mail, email or deliver a signed and dated notice that states that you, the buyer, are canceling this agreement, or words of similar effect.  The notice shall be sent via first-class mail, via email from an email address on file with Kennedy Club Fitness, or delivered in person to the Kennedy Club Fitness nearest you.  For contact information, choose your Club here.