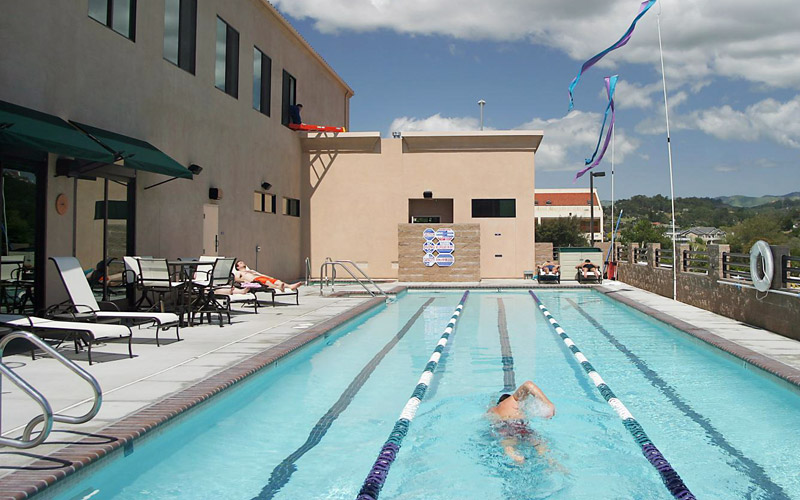 Mark Pazell, General Manager
1299 James Way, Arroyo Grande, CA
805-481-2888
agservice@kennedyclubs.com
NOTE: During COVID-19 Stage 3, re-opening hours will be reviewed and subject to change in accordance with SLO County guidelines for your safety.
CURRENT HOURS:
Monday-Friday:  6:00am-8:00pm
Saturday: 8:00am-6:00pm
Sunday: 8:00am-4:00pm
*Holiday hours may vary, contact us here for details.
Kennedy Club Fitness-Arroyo Grande members are treated during their workout to views of the beautiful hills to the east and the Pacific Ocean to the west, in the state-of-the-art 20,000 sq. ft. fitness facility.
Says General Manager, Mark Pazell, "Our club provides a non-intimidating, encouraging environment where there are no 'strangers'.   We have the best, most motivating and experienced fitness professionals in the South County and we're in the business of changing lives here at Kennedy Club Fitness-Arroyo Grande."
Today Kennedy Club Fitness serves the health and fitness needs of over 16,000 San Luis Obispo County residents.  Kennedy Club Fitness is the only health club in the county with multiple locations:  Paso Robles, Atascadero, San Luis Obispo and Arroyo Grande
Kennedy Club Fitness-Arroyo Grande does have some thing for every body!