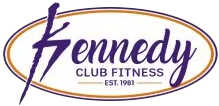 Kennedy Club Fitness has been providing a safe space for the community to commit to their health and fitness goals for 40 years.
As with many small businesses in our area, we are now fighting to continue to provide that space to our loyal community and members.
We are now facing government imposed fines, and legal fees for providing health and fitness to our community.
We are grateful for those who support us, and in this moment, that support is critical. We are committed to serving our members and community, and we need help from that community in order to fight the unnecessary charges against us.
We know that, with your help, together, we will persevere and reach our goal. Donations will be met with humbled gratitude. Thank you for your continued support, commitment, and loyalty to us, and to your own health and fitness.
Please follow this link to our GoFundMe Page and donate: https://gf.me/u/zcfzrh