YOUR 'ALL CLUB ACCESS' MEMBERSHIP INCLUDES A VARIETY OF GROUP EXERCISE CLASSES EACH WEEK AT NO EXTRA COST!
Class Reservations are required for all classes. Check out our class descriptions below.   
 Classes vary by Club location. See your Club's schedule here.

BLAST OFF with your workout with 60 minutes of cardio training that uses The STEP in highly effective, athletic ways. Group Blast will get your heart pounding and sweat pouring as you improve the fitness, agility, coordination and strength with exciting music and group energy.

Gives you all the fitness training you need—cardio, strength, balance and flexibility—in just 1 hour. Get stronger, fitter and healthier with inspiring music, adjustable dumbbells, weight plates, body weight and simple athletic movements.

If you can MOVE you can GROOVE! Group Groove is a sizzling cardio experience that is a fusion of club, urban and Latin dance styles set to the hottest hits and best dance songs. Join the Party!

55 minute cycling experience. Roll over hills, chase the pack, sping the flats, climb mountains and spront to the finish. Feel the thrill of energetic music and group dynamics as you get all the benefits of aurthentic interval training.

Blast all your muscles with this high-rep weight training workout. Using an adjustable barbell, weight plates and body weight, Group POWER combines, squats, lunges presses and curls with functional integrated exercises.

Group FIGHT burns tons of calories and builds totally body strength. Tap into the hottest mixed martial arts movements done at a rapid-fire pace! From the boxing ring to the fighting cage, Group Fight combines cutting edge moves with thrilling music. This electric experience is addicting!

Zumba is an exciting dance party atmosphere full of Latin and international music. You'll forget you're working out while leaning simple moves like Cha Cha, Salsa, Reggaeton, Rumba and more. Best of all no previous dance experience necessary.

Grow longer and stronger in the invigorating 60 minute mind-body workout. Group CENTERGY incorporates yoga and Pilates fundamentals with athletic training for balance, mobility and flexibility. Try this full body fitness journey! Bring your yoga mat.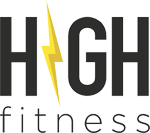 Transforms old school aerobics into a highly addictive new fitness experience that combines simple modern fitness trends (HIIT, Plyometrics) with music you know and love. This results in a high energy, intense and crazy fun workout that leaves participants feeling HIGH and wanting more.

Finally a workout designed just for you! Barre Connect is a powerful low impact workout that concentrates on major muscle groups. Using principles of dance conditioning, the balance of yoga and the core work of Pilates, Barre Connect creates a long, lean, toned physique. Bring your yoga mat.

Piloxing workouts are a fusion of boxing and standing Pilates principles. Graceful movements and powerful punches help improve cardio and strengthens and lengthens muscles. You'll feel the improvements in your balance and posture. Bring yoga mat for floor work.
TOUR/VIBE/KRANK IT 
TOUR is for everyone because you are in control of the gear on your bike. Our coaches choose the terrain and music to motivate you to the finish line! VIBE—45 min party on a bike riding to the rhythm and adding upper body movements. KRANK IT is interval training combining cycling on and off the bike using body weight training.
CARDIO SCULPT
Combination of cardio and strength in one class! You'll experience cardio intervals using low impact or step combinations matched with strength training intervals to achieve balance in your workout.
PRIME TIME
Designed for senior in their "prime", this class teaches you functional exercises that will keep your body healthy for daily activities. Class includes simple, basic movements which will enhance your strength, balance and flexibility.
SCULPT
Muscular strength and endurance training for the entire body. We use a variety of equipment including dumbbells, bands and plates to challenge all major muscle groups.
MUSCLE UP – 50 
Welcome to interval strength training.  We will incorporate upper body, lower body and core into one full body strength training class. This class combines body weight training with free weights to create a continuous workout challenge. Let's build strength in just 50 minutes in MUSCLE UP.
CORE HIIT
Take your fitness to a new level with this high intensity training class using TABATA style format! You can expect 30 min of body weight cardio driven exercises along with 20 min of core and light strength training. Come be amazed at what your own body can do!
HIIT
High Intensity Interval Training is an athletic cardio training class that uses TABATA style training. You'll build agility, coordination, power, balance and speed as you alternate between high intensity work and active recovery.
AQUA JAM
Dance Party in the water! Try this upbeat aqua fitness class which uses Pop, Hip Hop & Latin music.
MULTISTEP
Get ready for a great cardio workout for the body and mind! Each week we use multiple steps to create a unique stepping experience as we move from one step to another. A great, fun, challenging workout that will keep you energized from one week to the next.
AQUA
Get a combo of cardio, strength and flexibility while minimizing stress on joints in 60 fun-filled minutes. Wear sun protection. In cooler weather wear layers. Classes may be cancelled due to inclement weather.
MAT PILATES
Pilates mat class focused on toning and lengthening while promoting posture, coordination and balance. Works from the "inside out". Bring your yoga mat.
BODYSHOCK
Best combo of plyometric, strength & stability training but with an edge. Equipment based class that challenges body AND mind.
HIIT 30
30 minutes of TABATA Style training
CORE-25
Whether you're looking for a "six pack" or 'strong back" this class is the one for you.
TAI CHI
Movement to create a peaceful mind and healthy body. Class integrates stability, mobility, and breath into a "moving meditation". Balance, coordination and range of motion will improve while decreasing stress and joint pain.
CHI BALL
Stimulates your cardiovascular system, tones and stretches muscles and relaxes your mind. Ancient principles of Tai Chi –Chi Kung are combined into fluid movements using a Chi Ball. Chi Balls are provided. Bring your yoga mat
HIP FIT
Hip-Fit is a super-charged dance fitness class to club music, focusing on sculpting your body with fun rhythmic movements.
YOGA
A balance of body, mind & breath. You will move through a variety of poses to increase strength, balance & flexibility while increasing your stamina and improving posture and coordination. Bring your yoga mat
HIP HOP
Are you ready to Dance? Here's a Hip Hop class that will quench your dancing thirst. We will warm you up with a freestyle dance and then take you through a dance routine that moves you from practice to performance. Fun music that will make you wanna move!
YOGA SCULPT
Combines Yoga sequencing with strength training using body weight and free weights. Bring your yoga mat
WARRIOR STRENGTH
When muscle meets yoga, Warrior strength is born. Boost metabolism and build lean muscle mass as you move to upbeat tracks. You'll combine free weights with a vinyasa style flow and cardio to intensify each yoga pose while mixing in strength-training moves like squats, lunges and bicep curls. Class done in a warmer environment.
YOGA FLOW
Encourages a Vinyasa approach with a focus on continual movement with breath. Bring your yoga mat.
CHAIR YOGA
Takes the poses and practices of yoga and integrates the use of a chair as a prop for both standing and seated postures. This allow for greater stability during class-a class that is accessible to everyone.
POWER YOGA
A more vigorous practice for those looking to explore more physical intensity. Bring your yoga mat.
GENTLE YOGA
Explores a slower pace and softer approach to yoga that is very inviting to new yoga participants and those looking to focus on fundamentals, stretching and breathing. Bring your yoga mat
RESTORATIVE YOGA (YOGA RESTORE)
Allows time to explore deep stretching to unlock tight muscles and calm the body. Bring your yoga mat.